Kuala Lumpur
1. Kuala Lumpur
Kuala Lumpur, commonly known as KL, is the national capital and largest city in Malaysia. The city is located in west-central Peninsular (West) Malaysia. It is the country's largest urban area and its cultural, commercial, and transportation centre. And it is among the fastest growing metropolitan regions in Southeast Asia, in both population and economic development.
2. Average Weather in November in Kuala Lumpur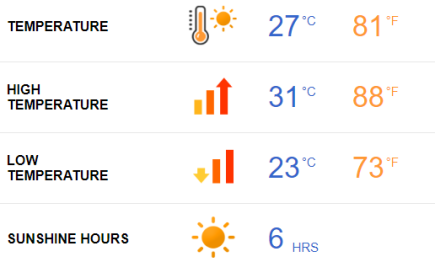 WHAT TO WEAR
It is hot and humid so we suggest that lightweight clothes in natural fibers (linen, silk or cotton) will be most comfortable. light wool is a good choice to wear against your skin as it naturally helps to regulate your body temperature. Rain is frequent, so lightweight clothes will also dry more quickly. T-shirts and shorts are perfectly acceptable, but avoid skimpy or revealing clothes or you will get unwanted attention. Wear sunglasses and a sunhat.
3. Electricity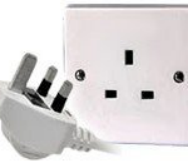 In Malaysia the power plugs and sockets are of Type G (Type G: This socket has no alternative plugs). The standard voltage is 240 V and the standard frequency is 50 Hz.

4. Currency
The currency in Kuala Lumpur is the Malaysian ringgit. Printed denominations are straightforward and pleasantly easy to sort out. Coins are easy enough to handle, too.
Malaysian ringgit is available in denominations of RM1, RM5, RM10, RM20, RM50, and RM100. Malaysian ringgit is further divided into 100 sen (cents) with coins in denominations of 1, 5, 10, 20, and 50 sen.
Globally networked ATMs can be found throughout Kuala Lumpur. Fees to withdraw money, if any, are notably lower than Thailand's brutal 220-baht fee (around US $7 per transaction).
5. Tipping
Tipping is not required, and a service charge is usually included in the price. You can tip RM 2-10 per bag to the porter, RM 2-10 for room service and RM 2-10 per day for the housekeeper, if you want. However, this is not expected, nor required. Some hotels, mostly higher end, will encourage tipping for the porter (bellhop) and for room service.

6. Things to know
While the majority of the population are Muslim Malaysians, you'll find many Chinese and Indian people living in Malaysia too. Do keep in mind that you'll need to dress appropriately if you plan on visiting certain places, like temples for example.